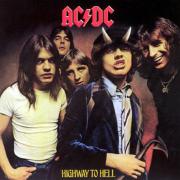 Spis utworów:
1. Highway to Hell
2. Girls Got Rhythm
3. Walk All Over You
4. Touch Too Much
5. Beating Around the Bush
6. Shot Down in Flames
7. Get It Hot
8. If You Want Blood (You've Got It)"
9. Love Hungry Man
10. Night Prowler
Wykonawca: AC/DC
Tytuł: HIGHWAY TO HELL
Dystrybutor: SONY MUSIC / SONY MUSIC PL
Premiera - 27.07.1979. "Highway to Hell" jest szóstym albumem studyjnym australijskiego zespołu AC/DC, wydanym w 1979 roku. Wszystkie utwory są autorstwa Angusa Younga, Malcolma Younga, oraz Bona Scotta.