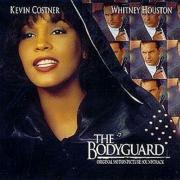 Spis utworów:
1. I Will Always Love You
2. I Have Nothing
3. I'm Every Woman
4. Run To You
5. Queen Of The Night
6. Jesus Loves Me
7. Even If My Heart Would Break
8. Someday (I'm Coming Back)
9. It's Gonna Be A Lovely Day
10. What's So Funny 'Bout Peace, Love And Understanding
11. Waiting For You
12. Trust In Me
13. Theme From The Bodyguard
Wykonawca: MUZYKA FILMOWA
Tytuł: THE BODYGUARD
Dystrybutor: ARISTA / SONY MUSIC PL
Premiera - 30.09.1993. "The Bodyguard" to pierwszy soundtrack Whitney Houston do filmu o tym samym tytule, w którym artystka zagrała główną rolę. Na płycie znalazły się takie hity jak "I will always love you", "I'm every woman" czy "I have nothing". Płyta "The Bodyguard" znalazła się na pierwszych miejscach list przebojów w większości krajów na świecie.